As time progresses, you can often find yourself struggling to undertake simple tasks that you may have once found comfortable. However, remaining active allows you to gain a little bit of independence, which is vital to healthy wellbeing. There are many different ways in which you can stay mobile, but it may seem slightly daunting when deciding which activity is best for you. With this in mind, we've compiled a list of a few ways to get you out and about, with several of the exercises on this list perfect for you to do from the comfort of your own home!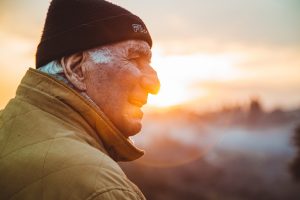 Swimming
Studies have shown that a lot of adults over the age of 65 spend, on average, 10 hours a day sitting or lying down. Not only can this result in a series of physical health problems but it can also cause mental strain due to low levels of activity. One of the easiest ways to get moving would be to try your hand at swimming. As this is a low impact sport, you're unlikely to cause any new aches or pains in your joints, which is beneficial. What's more is that a study in Australia has suggested that swimming lowers the risk of falls in the elderly, especially when the hobby is enjoyed consistently.
Walking
Although you may have a mobility scooter rental to help you get out and about, walking is another gentle exercise that can help increase your stamina. Not only is a brisk walk amazing for the health of your heart, but it is also an excellent way to lose weight. One of the reasons why this is beneficial is because it is something that you can work at over time. Start with walking smaller distances, perhaps to the shops or to a friend's nearby, before building it up and joining the family on more extended strolls.
Yoga
As you get a little bit older, you may find that you lack the flexibility that you once had. Although yoga is typically associated with the younger generation, it can, in fact, be extremely helpful for you when looking to reduce the swelling in your joints, as well as increasing your balance and mobility. One of the reasons why yoga is the perfect activity for those who are less active is because it can be done at home! If you're nervous about exercising in public, there's a variety of different tutorials online for you to follow to help you out; whether you're a beginner looking for a gentle stretching session or have progressed and are looking for something more challenging, there's a video online for everyone!
Cycling
This may seem challenging to begin with, but once you've started testing your capabilities with aerobic exercise, you could try your hand at cycling. This doesn't need to be a several-mile-long journey, but perhaps travel along the path of one of your favourite walks? Following a familiar route will allow you to feel more comfortable, especially as cycling can seem difficult for beginners. However, as time progresses, you should be able to build up your stamina, encouraging you even to travel slightly further.
Day-to-Day Activities
Although aerobic activities are essential for the health of your heart, you may find that your strength is another area which could be improved. There are many different ways in which this can be done, from carrying the shopping back from the shops to pushing the lawnmower around the garden. One of the easiest ways to build up your strength is through day-to-day activities that you may have once found easy. Don't underestimate the difficulty of some of these tasks, however, and start by slowly reincorporating them back into your routine.