So, you've settled on which mobility scooter is best for you out of the myriad that we have on offer. However, before you take to the roads, it is vital that you understand the rules of the road and your rights of usage.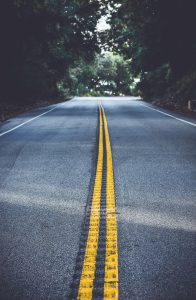 If you have been through the process of selecting a mobility scooter already, then you will probably be aware that there are different classes available. However, for those of you not in the know, the main two categories are Class 2 and Class 3. Class 2 are the perfect choice for those who are looking to use their mobility scooters at a slow pace and travelling short distances, such as across the road or around the local area. As these are restricted to 4mph, they are forbidden for use on the road, except when there is no pavement. If you're looking to travel a bit further afield, Class 3 is the one for you. These have the ability to be used on main roads subject to a few rules. Here are a few of the most important ones that you need to be aware of:
Who Can Use a Scooter?
For obvious reasons, mobility scooters are only to be used if you suffer from reduced mobility or any medical conditions that could make walking difficult for you. Anyone also looking to use one must be over the age of 14 and, much like with a driving test, your eyesight must be able to read a car's registration plate from 12.3 metres away.
For your mobility scooter to be used on the roads, they need to be registered with the DVLA, where they will check that you meet the requirements while asking you also to fill out a form and collect a null tax disk.
What Requirements Must My Scooter Have?
To be road worthy, they are required to have headlights, indicators, a rearview mirror, reflectors, a horn and a valid, but null, tax disk. These must be checked regularly to ensure that they are up to standard, as failure to do so will be seen as a breach of the law. Regarding weight, these must have an unladen weight of 150kg and be no wider than 0.85 metres. However, these should be told to you when you're purchasing or even looking at mobility scooter rental. Although cars require insurance to be roadworthy, it is not a necessary requirement of a mobility scooter. If you're interested in taking up cover, there are many places which can be found online which will do this for you.
What is the Speed Limit?
For Class 3 mobility scooters, the off-road speed limit is set at 4mph, much like with a Class 2. With this in mind, they are able to travel along pavements at this speed, which is good if you're in a pedestrianised area.  As they are also able to travel on roads, their maximum speed can actually reach 8mph.
Where Can I Drive?
As mentioned above, footpaths and pedestrian areas are fine if you're travelling at 4mph. With the increased speed limit, you can travel on roads in the same direction as traffic. There are some restrictions to this, such as being prohibited from driving on motorways and dual carriageways with unrestricted speed limits. If it is essential to your journey that you do need to travel along a dual carriageway, the speed of the road must be capped at 50mph.